Copiers are an essential component of any small and big business. They enable you to make copies quickly and cheaply, which is ideal for projects requiring a large number of copies. But, when the time comes to lease one, how do you know which one is the best? We will go over the top four high-volume copier lease machines on the market right now so you can find the best fit for your requirements.
We are here to assist your company in making the best decision possible, and we have researched for you. We have compiled a list of the top 4 copiers and printers for your company's consideration, so you don't have to keep searching the web for unfamiliar machines.
Top 4 Best High-Volume Copiers and Printers
MX-M363U
The MX-M363U was designed with simplicity in mind, and it includes an LCD touchscreen display that makes it easy to find every setting and feature. MX-M363U has a print speed of 36 pages per minute and a quick first-copy time. The feeder can handle 100 sheets of paper at once and has a total capacity of 1100 sheets.
MX-5110N
The MX-5110N is the ultimate printing machine, with speeds of up to 51 copies per minute (colour printing) and first copy times ranging from 4 to 8 seconds. This device has a warm-up time of fewer than 34 seconds, which means you can turn it on with large numbers in less than a minute.
MX-M623U
With speeds of up to 62ppm for quick copy jobs or long printing runs, the MX-M623U promises the perfect balance of speed and quality. It has a 4-second standard paper capacity and can hold two 500-sheet stacks at once, which is impressive given its sleek design.
MX-M1054
With an incredible speed of 105 pages per minute and a maximum paper capacity of 13,500 sheets, this multifunction copier operates very quietly, making it ideal for any office environment with high-volume users.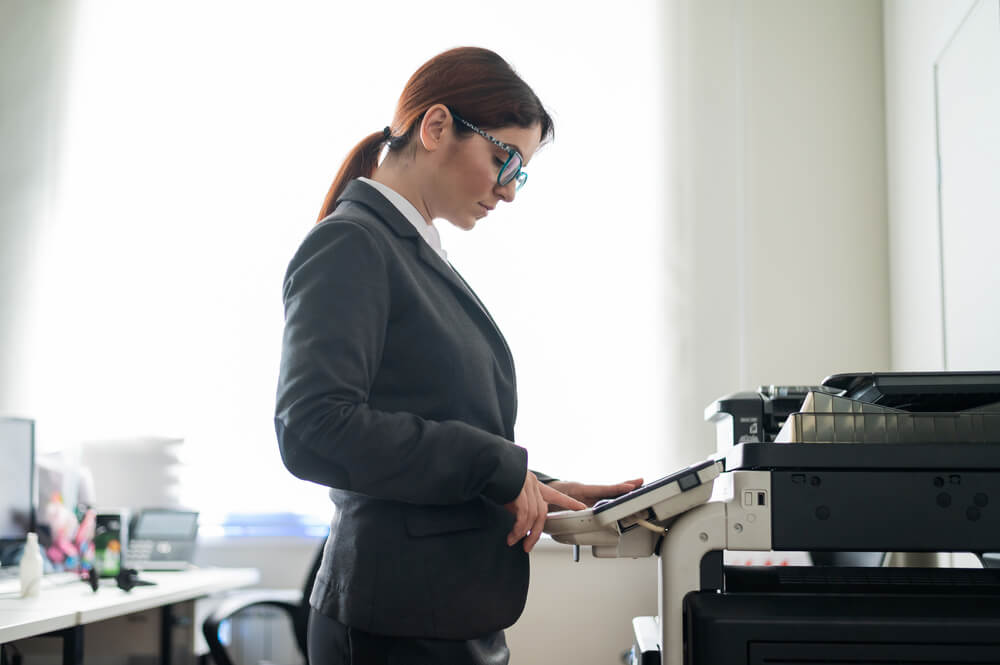 Consider Your Company's Requirements
Even if you think you know what copier leasing you want, it is still important to do your research and select the right that will benefit your business now and in the future. Weighing your specific priorities, such as cost and print resolution, is an excellent way to sort through all of the printers on the market. The more you know about these machines, the better decisions you'll make and the happier you'll be!
Visit copier lease New Jersey to contact us and set up an appointment to begin your installation project. Call us at (201) 241-3228 and we will create a copier price quote for your office at no cost to you.
If you plan to get copiers for your office in New Jersey, you can opt to buy copiers or lease copiers in New Jersey. We can give you the option to get the copier that you want.  You can contact our local copier leasing services department in your location.
If your Location is around New Jersey, you may call us at (201) 241-3228, and our personnel for copier leasing in New Jersey will assist you.   If you are also looking for copier repair services in New Jersey you may contact our copier repair personnel at the same number